Macerators and pumps for all applications.
We are one of the UK's leading suppliers of Saniflo macerators and pumps. We will be listing the Zehnder range of pumps for sewage, waste water, fresh water and borehole wells also. We sell Kinedo shower cubicles, enclosures and trays and walk-in bathtubs, Sanifos pumping stations, andgrease traps. Choose us for value and service!
Featured Product Categories
Our range of Saniflo macerators and pumps make possible what your plumber said was impossible. Install a toilet or shower under the stairs. Convert any room into a new loo, or a walk-in wardrobe into an en-suite. With Kinedo, get a beautiful shower cubicle, enclosure or tray for your new bathroom too. For water boosters, garden pumps, waste water and sewage solutions look no further than our Zehnder pump range. Just browse our range to find the perfect solution for you.
Why Choose Pump & Water Systems
Quality of Service
As a leading distributor for the UK, we guarantee top-class service and advice at all times. Just contact us for whatever you need to know.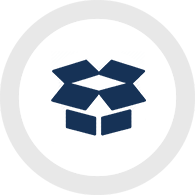 Reasonable Shipping
Shipping won't break the bank when you shop with Pump & Water Systems – bringing you another great way to make savings. Heavier and Bulkier pumps may have extra charges,
Speedy Delivery
We fulfil most orders in three working days or less. When you want Saniflo of Kinedo quickly, and at the best price, shop with us.
1 or 3 Phase - Grind / Vortex
£

1,695.00 –

£

3,995.00 incl. Vat